Details Here and General Description Below:
Who: This workshop will be suitable for all levels of experience with mindfulness practice. The hiking is best categorized as easy/moderate since we will be taking frequent breaks, moving slowly on well-marked trails.
What: For hundreds of years mindful awareness was cultivated in the outdoors. Join us in the age old tradition of entering into the natural world to observe, sense, listen and participate in the beauty and wisdom of nature. Guidance will be offered with regard to exploring present moment attentiveness and working with sensory awareness in nature. We will be practicing Mindful Walking, Sitting, Lying Down and Standing.
Where: Hartshorne Woods Park--Rocky Point Entrance, 1402 Portland Road, Highlands, NJ 07732. (Note: Be sure to enter 1402 Portland Road, Highlands, NJ 07732 into google maps to get to correct entrance to the park). Scroll to bottom of page for some pictures to help make sure you head to correct location.
When: Please plan to arrive by 9:45 so we can begin at 10. We intend to be back in parking lot between 3:30 and 4pm.
What type of trails: We will be walking mostly on fairly narrow wooded trails with the usual roots and rocks, some grass and open field areas, as well as a visit to the shoreline of the Navesink River. Some slight changes in elevation but no major inclines or challenging terrain.
Why: "Come and See For Yourself"
What is the registration fee: Fee for this workshop is $75 ($65 for MBSR Alumni)
Click Here to Register for this Program
What to bring:
Some form of secure, comfortable footwear (sneakers, hiking sandals, boots)

Something light that you can use to sit and lie down on for lunch or other practices (A light Beach towel works well)

Layers of clothing so you can add or remove as weather and body temperature changes.

Enough water to help you stay hydrated

A small lunch or snack (something nourishing that you can carry with you in your backpack.

A backpack or bag that can be worn/carried comfortably.

Small pack of Kleenex

Anything else you know that you need or prefer to have with you when hiking in the woods and yet working with attachments and minimalism to help keep your pack light.
Optional items:
A hat, sunglasses, sun screen, natural bug repellent (not many expected in late October)

Pen and paper should you be inspired to record/sketch any reflections/insights/images.

A small pair of binoculars

Walking poles if you like using them

Wet wipes/hand sanitizer (we will have some with us as well)
General Description

In the interest of supporting your beginner's mind we will be providing only a rough sketch of the day's schedule to help you decide whether you would like to attend and how to prepare.

The day will predominantly silent, apart from instructions and mindfulness guidance from leaders, periodic opportunities to report on one's experience/ask questions about our mindfulness practice in nature/ and some time for social conversation following lunch and at end of the workshop. Otherwise, we will be offering each other and the beings around us the gift of silent, yet heartful presence, as we explore the changing landscapes of the natural world.

We will be pausing periodically along the trail to rest, to orient ourselves to the changing sensory experiences of the forest and to listen……. and to observe. Workshop leaders will be at front and rear of the group as we walk .

There will be an opportunity for a light lunch/snack in an open grassy area with a wide view of the Navesink river(1-2 picnic tables may be available and there is also a portable bathroom in this area that is maintained by the park rangers). Here is when having something to sit or lie down on will come in handy.

Just prior to eating, some brief instruction about mindful eating will be offered and you will be invited to eat your lunch in silence.

After the mindful lunch time there will be some time for relaxing, social conversation and strolling down to the river's edge where a public dock will give you a full view of the river and surrounding area.

After the relaxation time, we will again drop into silence and return into the forest, following a wooded trail again to an elevated bluff from which we will be able to observe the Navesink river, Sea Bright and the Atlantic ocean.

We then return to the wooded trail again for the final loop back to the starting point. There will time for reflections, Q&A, and socializing. There are several restaurants nearby with views of the river for those who want to eat in the area before heading home.



See Pictures Below for more information about where the workshop will be: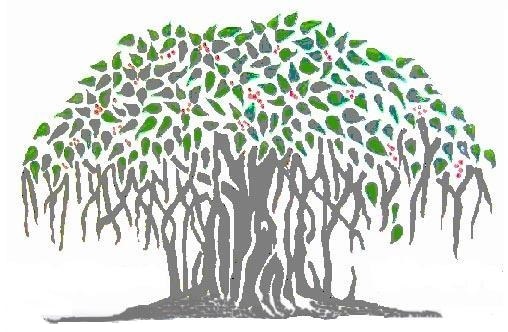 New Jersey Center for Mindful Awareness

HOME